Following the announcement of the acquisition of ZZX, a company specialising in event services, logistics and organisation, and which provides innovative digital solutions, GL events has acquired a 55% stake in CIEC Union in order to pursue its development in Asia.
This operation will enable GL events to establish itself firmly in China's promising trade fair market, since CIEC Union operates 6 major trade fairs.
Today, the Asian region, and above all China, has strong growth in every event-related business. China has established itself as the 2nd largest market in the world for trade shows. With a growth forecast of around 9% per year in this market in the coming years, GL events, which is already present in this region, aims to accelerate its development in the area.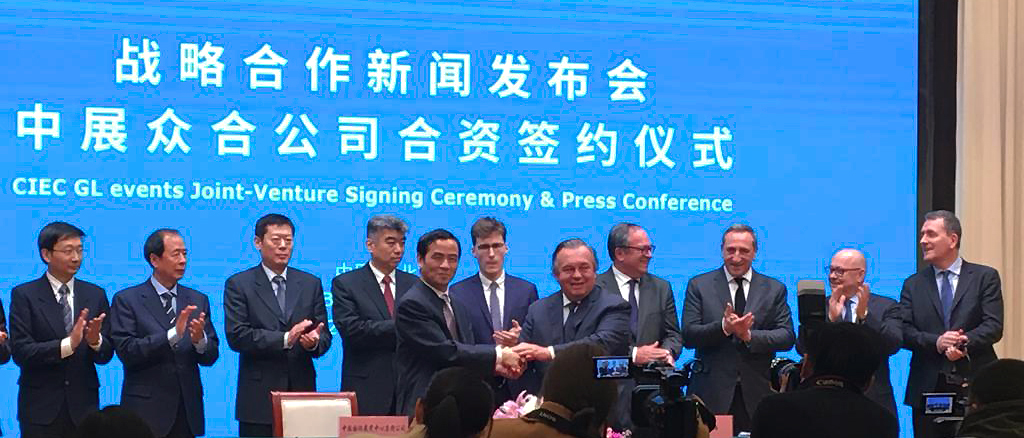 CIEC GL EVENTS JOINT-VENTURE SIGNING CEREMONY & PRESS CONFERENCE
GL events and CIEC share a joint strategy of developing existing trade fairs in other Chinese cities. In addition, GL events Live Shenzhen (ZZX), acquired in January 2019, will be able to draw on synergies to provide its event overlay services to exhibitors and exhibition parks as well as event organisers.