FOR CLEAN, INNOVATIVE ENERGY SOLUTIONS.
Co-organised by CIEC Union (Beijing) International Exhibition Co., Ltd. (a Joint Venture between GL events and CIEC Exhibition) and Messe Frankfurt, the leading trade Chinese fair for heating, ventilation and air conditioning systems will take place in Beijing from 6 to 8 May 2019. The show will cover 116,000m2 of exhibition space, with more than 1300 national and international brands presenting their latest innovations, designed to protect the environment.

Visitors will have the opportunity to discover the new products on the market, and notably new clean energy solutions for all kinds of uses, such as boilers, heat pumps, renewable energies, under-floor heating, radiators, water pumps, and more. Indeed, the broad spectrum of visitor profiles at the show offers companies the ideal opportunity to launch new products.
ISH China & CIHE also organises iHAVC, an international congress which will address topical issues in the sector. The theme of this year's conference will be "Integrated Application of Diverse Energy Technologies", focusing on the development of different energy sources to provide clean heating.
One of the great successes in 2018 was the new exhibition space devoted to international exhibitors and ISH China & CIHE in 2019 will be renewing the experience, with major countries such as the United Kingdom, France, Germany, Italy and Turkey participating in the event.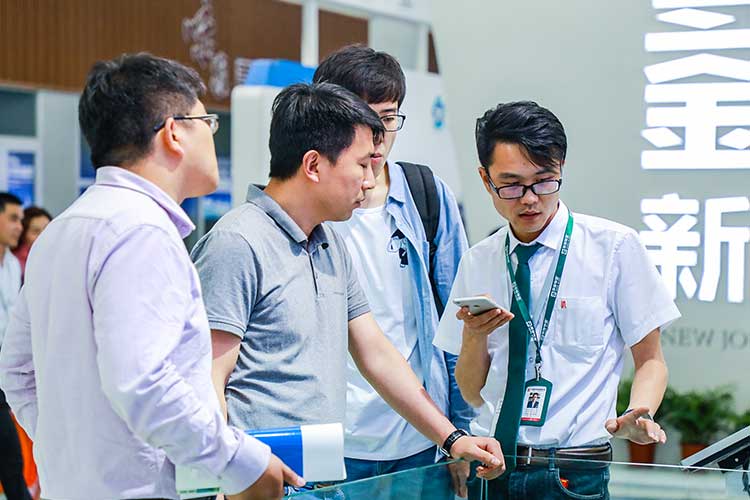 ISH CHINA & CIHE 2018
The market for clean heating, ventilation and air conditioning systems is growing rapidly in China, stimulated by last year's launch of the "Blue Sky 2018" campaign by the Chinese Government's State Council. The plan promotes clean energy as a means to combat air pollution and aims to adopt an energy-production approach that combines the use of natural gas, electricity, heat from industrial waste and renewable energy sources.
ISH China & CIHE contributes to industrial development in China, which is the largest emerging market in the world today.